Shopping Mall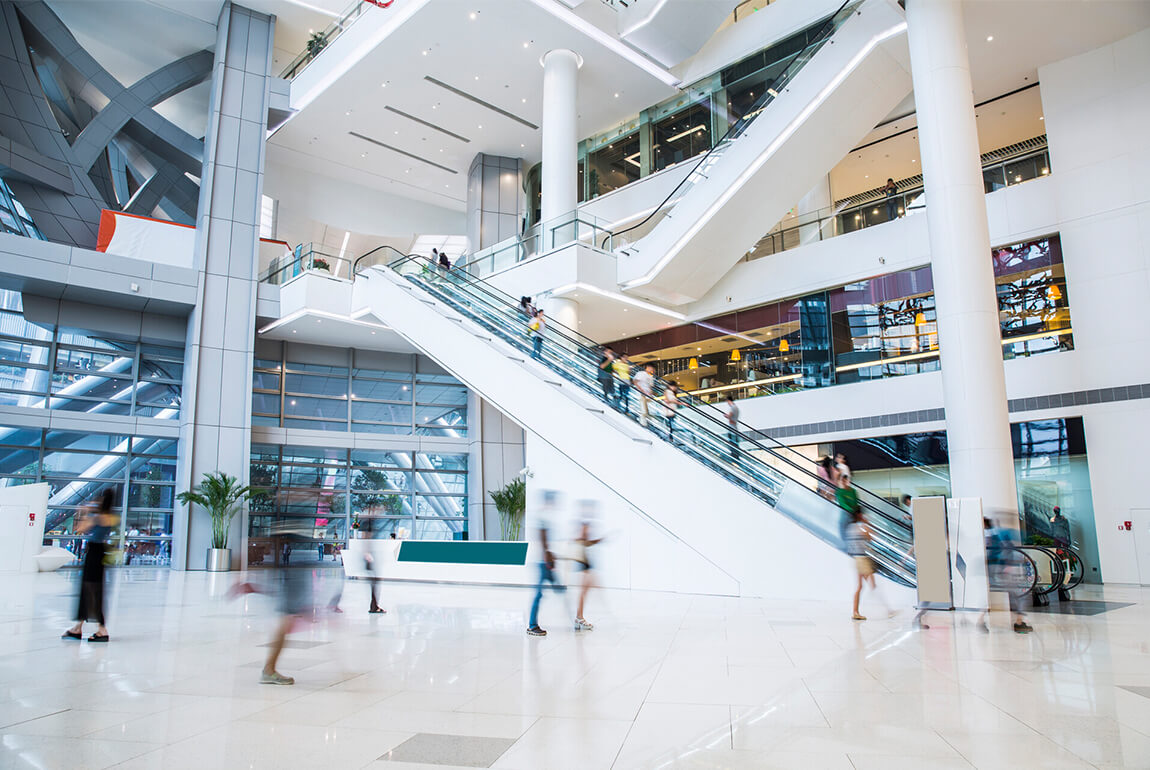 When considering the practicality of the shopping mall bathroom faucet, there are design and technology choices. Hydrotek offers several faucets that combine form and environmental function, reducing water usage and eliminating water waste. Today, touchless technology has changed the way of interaction in public toilets.
For the Hydrotek faucet design, we make the installation steps clear and simple, reduce the number of parts, and we have a variety of automatic water discharge time to choose from, which is convenient for automatic flushing of the basin at a fixed time. It only supplies water when needed and stops automatically to help save water. It is convenient for the management of the public toilets in the shopping mall and reduces the manpower expenditure and the waste of water and electricity.
The installation method of automatic shopping mall restroom sensor faucets is like a pull-down faucet. You will have one extra component and a few easy connect wires. The automatic sensor faucet works on batteries so there is no need to hire an electrician for the installation. The followings are introductions about the power supply of our faucets.
Hydrotek Product Power Supply Mode
We have two ways to support the water faucet power, alternating current and dry battery.
(1) Alternating Current Method:
The use of AC transformer meets UL safety certification and is the latest strict high-profile 6-level energy efficiency certification.
(2) Dry Battery Method:
Use 4 AA alkaline batteries.
Due to the ever-expanding demand for energy, the earth is suffering unprecedented damage. As a member of the earth's citizens, we have an obligation to minimize the use of energy; therefore, we have a green energy supply plan.
Hydrotek Green Energy Supply Plan
We have researched and reduced the energy consumption of the automatic faucet. In addition, we have developed a solar auxiliary power supply system to increase the service life of the battery under appropriate light source conditions. Furthermore, it has been researched and developed in the direction of full solar energy supply and is applying for patents in various countries.
In response to European RoHS and California's "AB1953 Lead-Free Compliant" for strict environmental protection regulations of waterway copper products, Hydrotek uses low-lead and low-cadmium environmentally-friendly brass rods that have excellent machinability, excellent forge ability, and dezincification resistance product. This new green material complies with RoHS regulations.
Energy conservation is the most important energy supply plan of Hydrotek. To achieve this goal, Hydrotek choses to develop solar energy. The initial stage is to slow down the service life of battery replacement, and the goal is to achieve no batteries at all.
Hydrotek Product Feature
For shopping mall solutions, we provide the single hole deck mount non-mixing faucet and the single hole deck mount mixing faucet. They are safety and sanitation, water saving, avoiding bacteria breeding, and electricity saving.
Features and Advantages:
(1) Faucet aerators specifications: 0.5GPM, 1.5GPM, 2.2GPM can be selected, faucet aerators can change the water flow and prevent theft and vandalism.
(2) The product comes with a replaceable water filter to reduce maintenance costs.
Hydrotek Hotel Application Solution
We provide H/HB6000CLR, H/HB6700CLR according to the sizes of the basins, and various sizes of spouts. The specifications of the spouts are: 3", 6", 6x8", 150mm, 200mm. The product is attached with a manual for considerate service on how to use. Customers are requested to provide maintenance items for timely replacement. Also available for soap dispensers.
Hydrotek Quality Management
The company's operational activities, such as incoming material inspection, process control, product inspection, testing, customer service, auditing, customer complaints, and satisfaction measurement, etc., are all established and appropriately controlled thru various measurement supervisions and statistical techniques. For example, sampling inspection, control flow chart, simulation endurance life test, etc., to ensure the continuity of each process to meet its expected results and continuous improvement requirements.
We consider both the needs of users and the experiences of users. The water faucet will be designed to have a technological and familiar appearance. We will design different shapes for different customers to meet different local aesthetic points of views. Welcome to learn more about Hydrotek water faucets information.