Healthcare & Hospital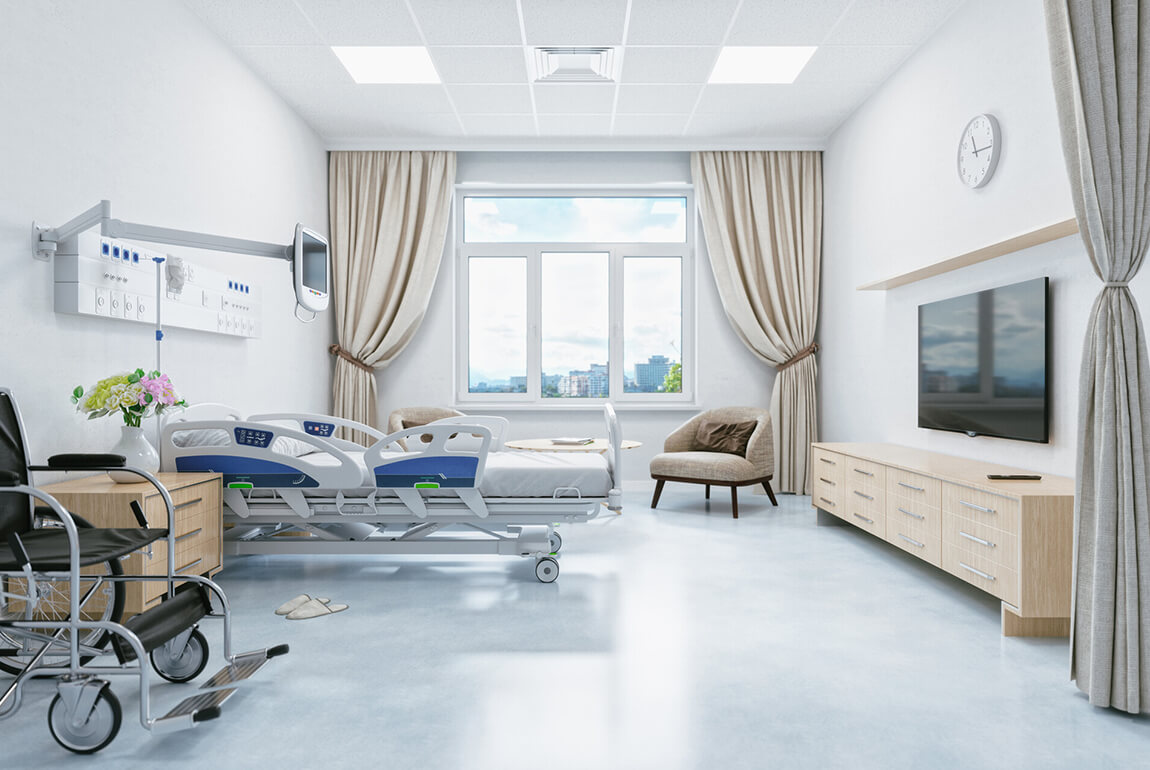 It is well known that the sanitary requirements for medical environments are much more demanding than those of general environments.
In the field of medical, we have a unique sensor faucet design and advanced monitoring technology, water faucet that can help you to improve the environmental hygiene for the medical places. Our products comply with the regulations of various countries. In the Americas, we have obtained NSF certification and passed ANSI, CAN certification. Hydrotek is committed to providing safe and environmentally friendly faucets. At present, our faucet products have met drinking water standards.
There are several design considerations when specifying faucets in a healthcare or hospital environment. The absence of handles removes a contact point for spreading dirt or harmful bacteria from one user to another. In addition to automatic functions, manual water switching functions are also required. We propose many solutions and are well received by customers.
Another advantage is water conservation, as sensor-activated faucets can save water by running only when the user is actively wetting or rinsing hands. Besides, our product has an automatic cleaning setting function, such as H/HB4100LR. If the faucet is not used for more than 8 hours, it will automatically clean for five minutes to effectively prevent bacterial residues.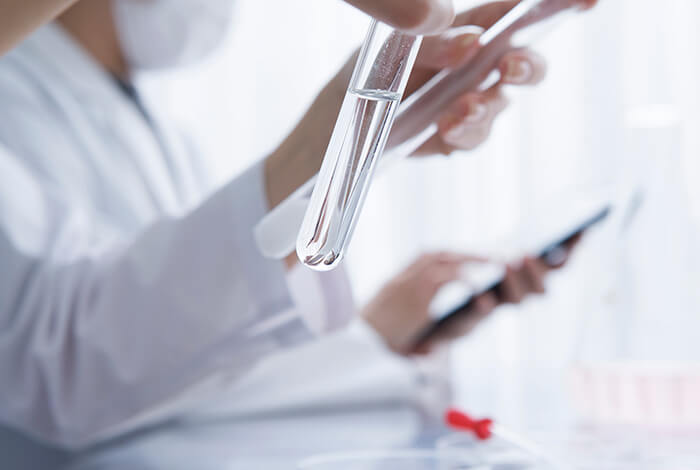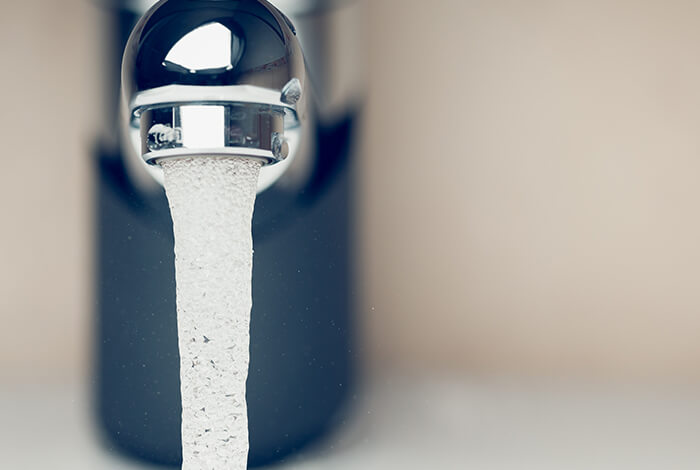 Our Sensor Faucet
Hydrotek has developed a wide range of products for the medical markets, such as dual-temperature automatic faucets and single-temperature automatic faucets. They offer adjustable settings, such as time-out, sensor range as well as multiple power options. Hydrotek's products have patented electronic components and solenoid valve design, which can reduce the occurrence of water hammers and provide you with a reliable and smooth experience.
Features and Advantages:
(1) Adjustable automatic water shut-off time, sequentially 20 seconds, 30 seconds, 60 seconds, and 120 seconds.
(2) Faucet aerators specifications: 0.5GPM, 1.5GPM, 2.2GPM can be selected, faucet aerators can change the water flow and prevent theft and vandalism.
(3) The product comes with a replaceable water filter to reduce maintenance costs.
(4) The manual handle of the dual-temperature automatic faucet can provide continuous water output for special places, even when it is not powered.
(5) The manual handle of the dual-temperature automatic faucet can manually adjust the temperature.
(6) The single temperature automatic faucet can be equipped with temperature control valve to adjust the temperature.
(7) The H/HB4100LR self-cleaning time can be set, usually for a full 8 hours of non-use, it will be rinsed for 5 minutes to prevent bacterial residues.
Hydrotek Solution
Over the past 30 years, Hydrotek's products have been sold throughout the world. Hydrotek R&D skill is not only about research and development, but also pays more attention to customers' needs and experience, and we made many contacts with customers to understand theirs requirements of the standard.
In addition to providing its own products, Hydrotek also provides customized services, develops various voltage applies and product preferences for different countries, and can customize the size, color, and appearance to meet your needs. You provide your thoughts, and we work together.
For a healthcare or hospital environment, you can choose the product adopting a non-contact water faucet design to reduce the risk of cross infection. For medical industry, Hydrotek provides various solutions.
1. Selectable sizes of basins and spouts
H/HB-4000CLR, H/HB4100LR, H/HB6000CLR, H/HB6700CLR can be selected according to the different sizes of the basins and the spouts.
2. Add faucet handles for the disabled
Part of the series can choose handles for the disabled, such as H/HB-3000CLR, H/HB-4000CLR.
3. Add footswitches for the faucet
When doctors are going to perform surgery, Hydrotek C series water faucets can be equipped with footswitches to avoid touching the faucet again when scrubbing their hands.
Hydrotek Service Process
Regarding our service process, We will evaluate and confirm customer needs and product specifications, and make quotations and PI confirmations. Then we will enter production arrangements, payment collection, shipping, and shipping notifications, and finally perform annual customer satisfaction surveys for our service to facilitate our continuous improvement.
Hydrotek Quality Management
Hydrotek establishes and maintains the company's quality management activities in accordance with the requirements of the ISO 9001 quality management system standard. In order to ensure the measurement and supervision required for the operation process to maintain appropriate methods to meet customer requirements, after statistical analysis of the results of each operation process, the performance of each main operation process will be reviewed in the regular meetings, when is necessary to adjust or update its work process.
Hydrotek Case Study
We know many different needs through years of experience and market researches. We have proposed many solutions depending on customers' needs. Take the #5000 series product as an example, manual and automatic design can be carried out on the same handle to increase the convenience use, and the manual and automatic functions are designed together within the smallest space.
If you interest in knowing more about our healthcare and hospital solutions, contact and explore more detailed information.